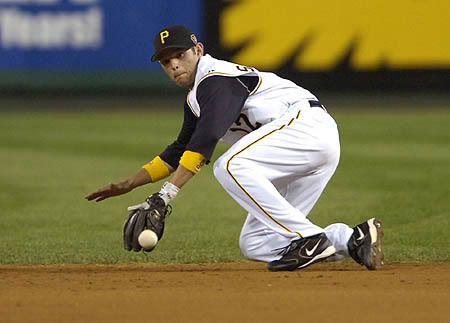 Reigning National League batting champion Freddy Sanchez, found a second opinion Monday that only confirmed the Pittsburgh Pirates' evaluation of a sprained right knee ligament.

The talented second baseman was hurt turning a double play on March 6th and is still unable to run the bases or make sharp cuts in the field without pain. An MRI taken revealed nothing new, which is great news for the Pirates. He is to resume his conditioning program on Tuesday and unless he sees significant improvement in the next week or so, he will start the season on the 15-day disabled list.

Losing Sanchez could be a setback for the club, if only for the first week of the season, as the Pirates are coming off consecutive 95-loss seasons. He became one of the NL's top hitters last season and led the league with a .344 average with 53 doubles - the highest average by a Pirate since hit .345 in 1969.


If Sanchez isn't ready to play Monday against the Houston Astros, Jose Castillo will temporarily replace him at second. Castillo played there the last three seasons, but was moved to third base so Sanchez and shortstop Jack Wilson - former youth-league teammates - could be reunited as a double-play combo. Expect Sanchez to return directly to second base as soon as he is healed.

[Pittsburgh Post-Gazette]