6.18.2008

Eight semi-consecutive hits. All home runs.

[Daily Tribune] | [Bats] | [The Big Tilde] | [MLB for Fans]


Posted by Sooze
Tags: , Marcus Thames,
Get the most awesome tickets to your favorite sports events anytime - anywhere at ! Get all your tickets, tickets, tickets and much more last minute at
For cheap
baseball seats
, we have great
tickets
,
Detroit Tigers tickets
, and . We also have awesome
Cleveland Indians
tickets,
Yankees tickets
, and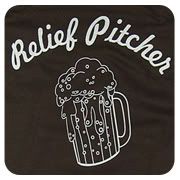 Buy from a company just miles from ! Great available now. Buy your here.
Visit
Onlineseats.com
for 10% off All
MLB Baseball Inventory
.
Use Code
BABES
for
Red Sox Tickets
,
Pittsburgh Pirates Tickets
,
San Diego Padres Tickets
,
Diamondbacks Tickets
, And
Concert Tickets
.
League of Our Own
Big League Bloggers
What they're saying about Babes Love Baseball...
"No." -
Roger Clemens
"Lizzy gives me a raging Papelboner." -
Jonathan Papelbon
"Sarah: hottest Yanks fan ever." -
Jorge Posada
"That Japanese cherry blossom lotion those girls rubbed all over my sore hammy felt really nice." -
Joe Mauer
"Omigod! Those girls are so mean to me!" -
Alex Rodriguez
"I love them all, it's hard to choose just one." -
Conor Jackson
Sooze
Epic Carnival
Sons of Sam Malone
Lizzy
amNew York's Game Face
Sarah
Strikezones and Endzones
Huffington Post
The Naughty American
Melissa
Ladies...