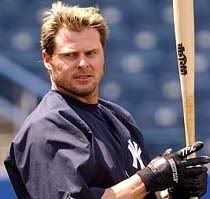 , we asked whether you thought Jason Giambi would spill the beans to the commissioner's office after being given the ultimatum of talking or being suspended.

36% of you said that Giambi had enough respect for his fellow teammates to not rat anyone out who had used performance enhancing drugs in the past.

14% of voters said they thought he would narc for sure.

The other 14% of you said the Giambino is a mystery to you.

We'll see what happens this Tuesday when he meets with Bud Selig to discuss the outcome of the two weeks he was given to "cooperate" with George Mitchell's steroids investigation.

Onto the next burning question, with even more possible answers!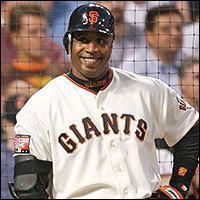 You either love him or hate him. Either way, Barry Bonds is just 8 bombs away from passing the legendary Hall of Famer on the all-time home runs list.

What is your take on Bonds' inevitable breaking of The Record?