Ladies and gentlemen: your Rookies of the Month.


National League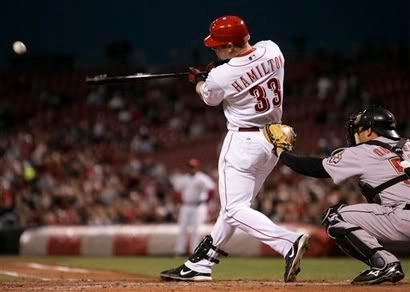 Cincinnati Reds
outfielder
Josh Hamilton
, who led all rookies with six homers and tied for the lead among big league rookies with 13 RBIs, has received the NL Rookie of the Month honor for April.
Hamilton also led all rookies with a .609 slugging percentage, posting a .365 on base percentage. He hit .266 with 12 runs, two doubles and one stolen base, marking the first time that a member of the Reds has earned the honor since
Austin Kearns
in May of 2002.
American League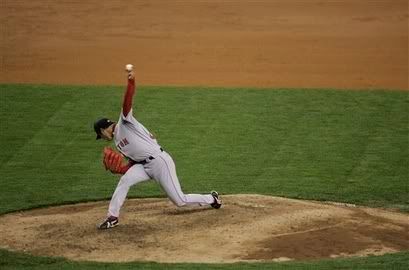 Boston Red Sox
lefty
Hideki Okajima
, who did not notice he fanned 17 batters in 12.2 innings pitched as he does not watch where the ball is going, has earned the AL Rookie of the Month award.
The 31-year-old import appeared in 12 games with a 0.71 ERA in April, allowing just five hits, one home run and three walks. Okajima picked up his first big league save against the
New York Yankees
on April 20th.
Both players will receive a super special trophy to commemorate their Rookie of the Month performances.
More AL vote-getters
Akinori Iwamura
Daisuke Matsuzaka
Delmon Young
Dustin Moseley
Adam Lind
Joakim Soria
More NL vote-getters
Chris Sampson
Tony Gwynn, Jr.
Jason Hirsh
Kevin Cameron
Joe Smith
[
MLB.com
] | [] | []