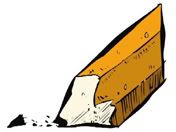 Ever notice that Season Ticket Holders spot to the right of your screen? Those sites are bad ass. These guys and gals deliver only the finest in baseball (and in some cases all sports) rants, so we're showing our blogging pals some love. Check out some of their recent stories...



Anthony from the Oriole Post describes on the new blog, If I Ran...


The always funny Extrapolater examines top prospects in a weekly segment titled "Smells Like Pujols", a name which we are pissed we didn't come up with first.


Deadspin, one of our favorite commenting sites, discusses Tommy Lasorda's possible sordid love life.


Check out Gary Shefield's view of the "MLB Witch Hunt" on Bugs and Cranks.


An interesting post on the MLB marriage scam can be found on Lady At The Bat.


The charming Ian writes about over at Random Thoughts.


If you're in need of a laugh, The Dugout chats about .


The Futon Report's Mr. Matt Sussman offers his take on .


Enjoy!